Rocksteady
Intent
For many pupils at Greenfields Specialist School for Communication listening to and experiencing music can support their love of learning and engagement across the curriculum. It can promote communication, independence and emotional wellbeing and can be delivered in a variety of contexts and settings.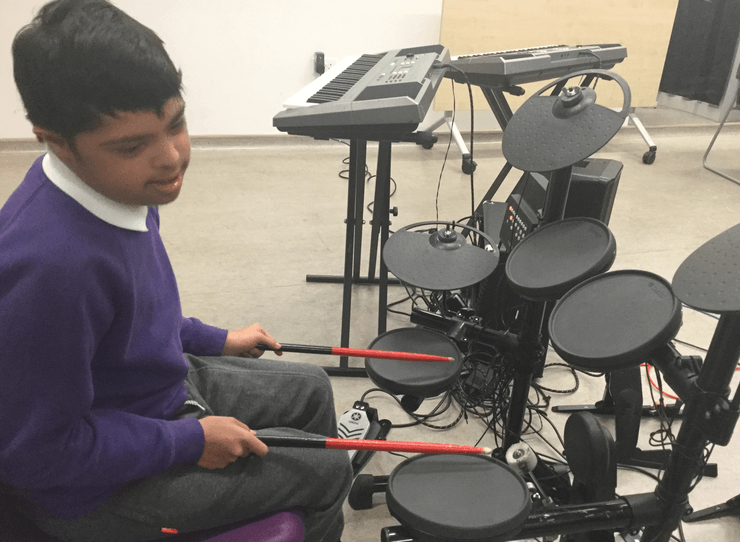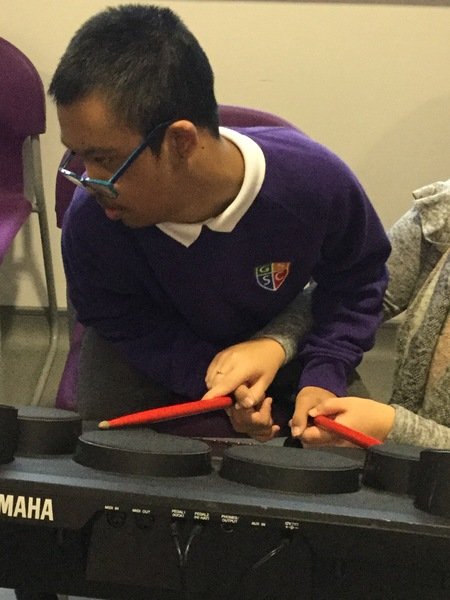 Rocksteady are working with the school to enable pupils to to experience music on a different level and has provided opportunities to for pupils to engage with and learn different instruments, to listen, to share and to perform.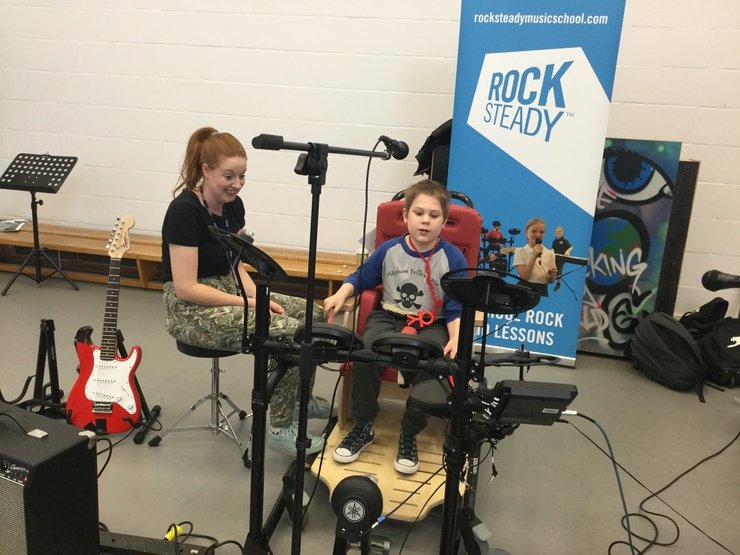 IMPACT
Our work with Rocksteady has been developed to build confidence, independence, problem solving, resilience and emotional wellbeing.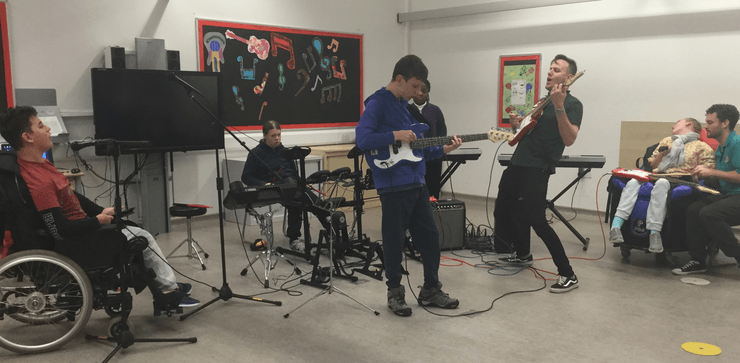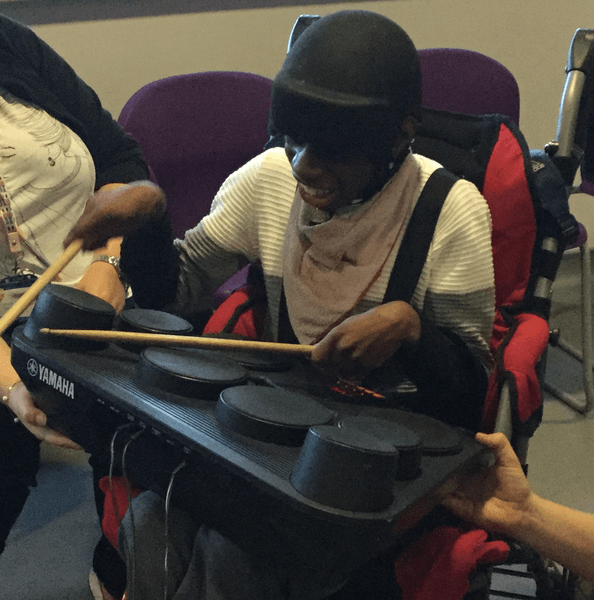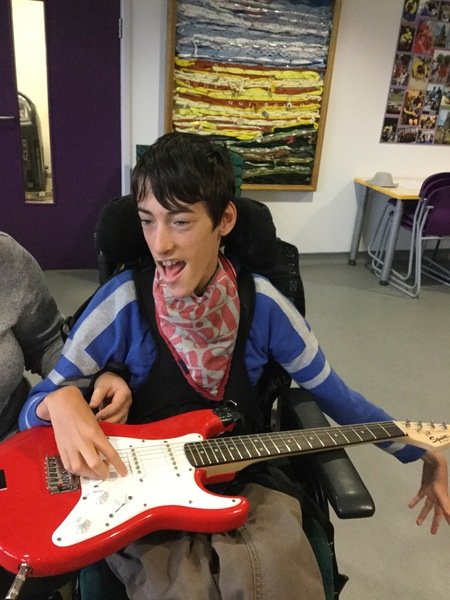 Pupils who are able to share and engage either individually or working within a group develop skills which enable them them to participate with a wider range of peers and adults. They are confident learners who take pride in their achievements.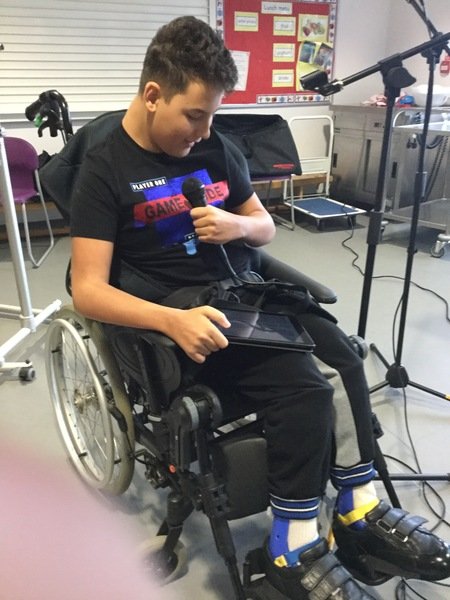 Implementation
All pupils at KS4 participate in working with Rocksteady as part of their Artsaward Programme.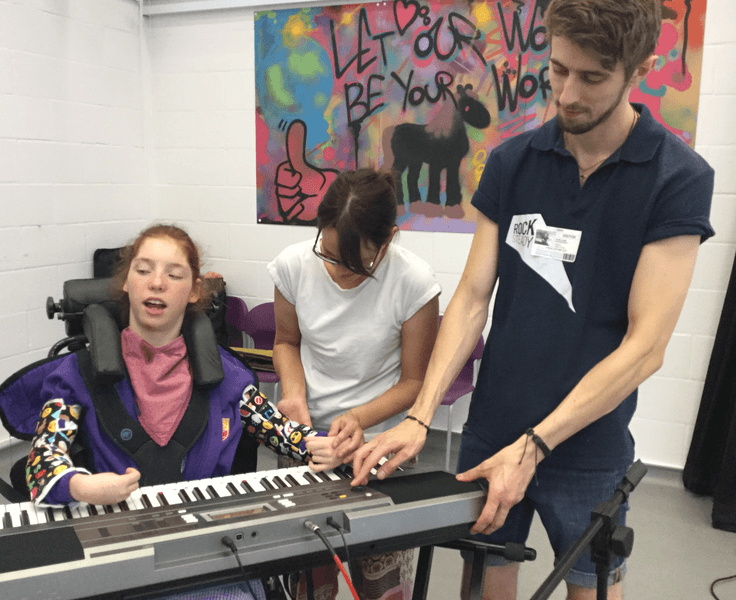 At pre-formal level our Detective and Explorers experience working with different people, developing their participation within a different setting. Whether pupils are reflexive, reactive, responsive or proactive learners, they are supported to participate with music through a multi-sensory experience.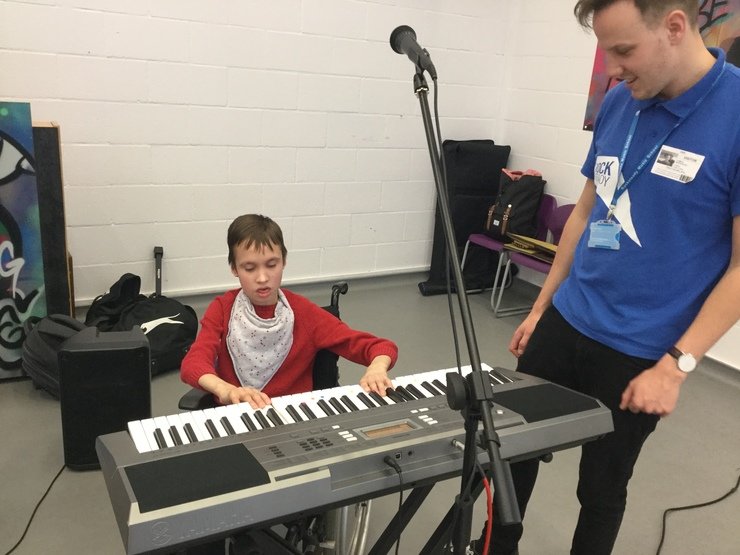 Pupils who are working at semi-formal curriculum level, are encouraged to develop and generalise their learning with a range of peers from across the school, who are also 'Invesigators'. They are encouraged to try new things, with new people and work with and alongside their peers to collaborate and express themselves through their love of music. Pupils are given the tools to develop early problem solving skills in a safe and stimulating environment.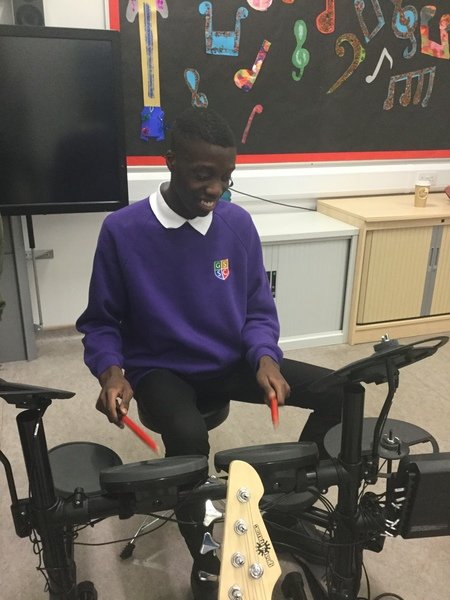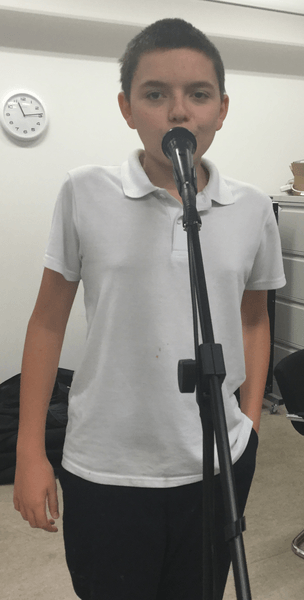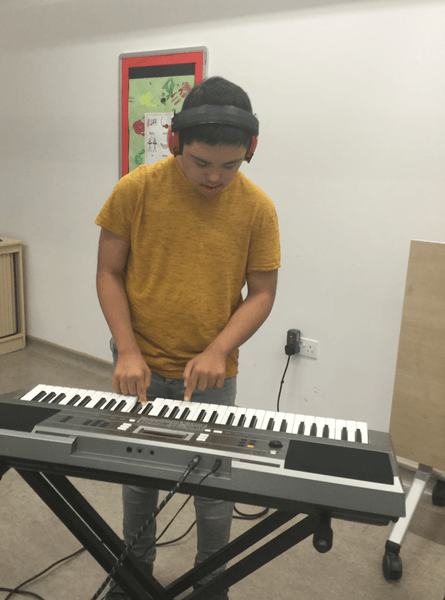 For pupils working within our formal curriculum, our Researchers are developing their 'Band Skills'. Their musicality is developed and they build skills and knowledge of performance, composing and collaboration. They are encouraged to work as part of the Band and choose and develop their own skill set.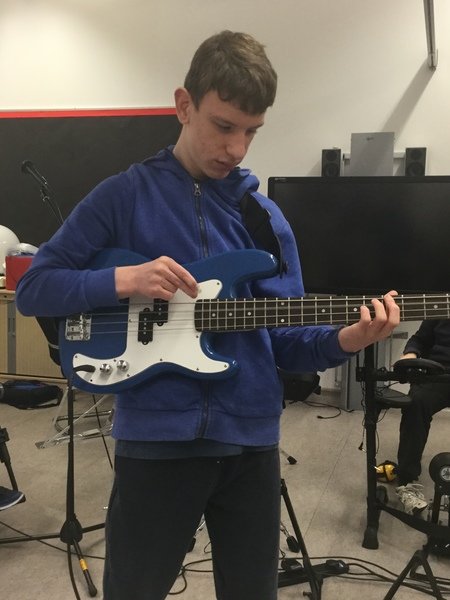 Rocksteady enables our band to perform to the whole school as part of enrichment days. They provide the vehicle to foster confidence, performance, independence and physical and emotional wellbeing.