Pre-formal Curriculum
Intent
At Greenfields Specialist School for Communication our pre-formal curriculum encompasses a multisensory and holistic approach, based on how the pupils learn best. It acknowledges and celebrates the variety of abilities and achievements of every individual.
We look at each pupil's needs and abilities, based on their physical ability, communication needs and cognitive understanding. We are committed to working alongside other professionals, as well as parents and carers to understand what works best for each individual pupils to ensure the best outcome.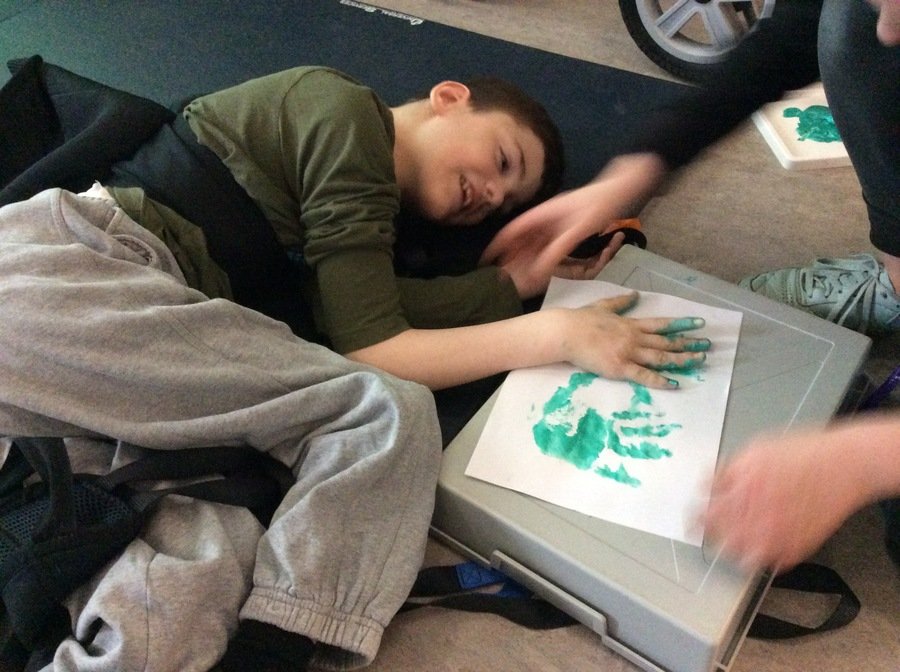 Impact
Our pre-formal curriculum supports and nurtures pupil's curiosity and awareness, giving them the tools to move their learning forward. Ensuring they have the right learning environment to support their needs, taking into account physical, mental and emotional wellbeing, we can ensure that each pupil achieves to their personal best and has been developed for them.
Detectives and Explorers
Implementation
Our pre-formal curriculum focuses on three main areas, physical, cognition and communication. It provides individualised learning to meet the stage of development of each pupil. Developing and maintaining skills and ensuring the learner is fully immersed in their experiences. Our pre- formal curriculum includes four levels of participation, these are reflexive, reactive, responsive and proactive. Pupils learning is designed around these the levels.
Our pupils benefit greatly from a wide range of additional therapies, such as hydrotherapy, physiotherapy, conductive education and music. We recognise the importance of professionals and parents working together to break down barriers to learning and ensure that pupils get the best experience from their school day. We encourage all our pupils to be as independent as possible in a safe supported environment. Giving pupils processing time and allowing them to lead their own learning. This helps to build confidence and give them the best opportunities to succeed.